When someone walks into your home for the first time, they're probably not going to say, "Wow, I love what you've done with your plumbing system!" The pipes that provide your home with plumbing are hidden behind walls, so they're not going to get you many compliments. But if you ever go to sell your home, you will find that potential buyers will raise an eyebrow if you have an inadequate plumbing system in place.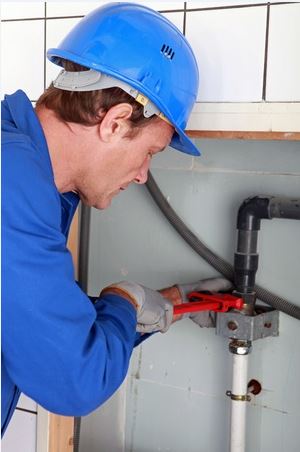 Many homes have older plumbing systems or even piecemeal installations that blend metal and plastic pipes that can break down more easily with age and cause real issues for homeowners. Buyers are looking for their new home purchase to be move-in ready and free of issues, which means that an older or poorly maintained plumbing system could lower the value of your home, meaning that you may have to sell your home for less than you think it's worth.
The good thing is that increasing the value of your home is simple when you work with a company like Tonkin Plumbing. We specialize in repiping existing homes, tearing out all of the old piping and replacing it with brand-new plumbing that will function much more efficiently and do a superior job than an older plumbing system. We can provide homeowners with whole-house repiping, and we have learned how to repipe homes with as little disturbance as possible. Since most of these reinstallations require removing portions of walls, ceilings or floors to reach plumbing lines, we also work directly with contractors to make sure that the walls and paint is repaired in homes following any replumbing work that is done.
If you are less than satisfied with your current plumbing system or you want to invest in updating and modernizing your home's pipes before listing your home on the market, why not sit down for a consultation with us to learn more about how repiping can help you? We can explain exactly the extent of work that will be needed for your home and how installing new pipes and fixtures can increase the value of your home in the future. New plumbing might not leaving people saying "Wow!" when they walk into your home, but not having to worry about problems with the plumbing – whether you plan to stay in your home or list it – means money saved from going down the drain in emergency repairs in the future.
Contact Tonkin Plumbing at 951-784-7586 today to learn more about how our residential repiping services can improve your home.